5 Buyer Tips to Make Competitive Offer
5 Tips for Homebuyers Who Want to Make a Competitive Offer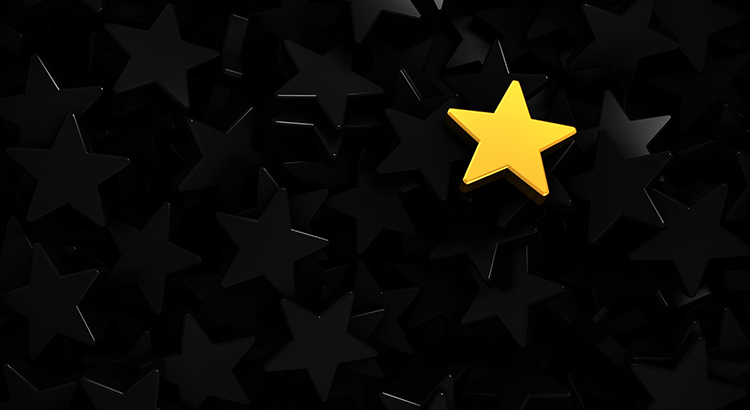 Today's real estate market has high buyer interest, low mortgage rates and low housing inventory. With so many buyers competing for a limited number of homes, in a low interest rate environment it is more important than ever to know the ins and outs of making a confident and competitive offer that will be attractive to Sellers. Here are five keys to success for this important stage in the homebuying process.
Listen to Your Real Estate Agent
We have our finger on the pulse of present market in our local area. A recent article from Freddie Mac offers guidance on making an offer on a home in today's market. Right off the bat, it points out how emotional this can be for buyers and why trusted real estate professionals can help you stay focused on the most important things that will lead to your offer getting accepted.
"Remember to let your homebuying team guide you on your journey, not your emotions. Their support and expertise will keep you from compromising on your must-haves and future financial stability."
Your real estate professional should be one of your primary sources for answers to the questions you have when you are ready to make an offer. Your agent will help guide you in preparing the best combination of terms and conditions to submit to Sellers.
Understand Your Finances
Having a complete understanding of your budget and how much house you can afford is essential. The best way to know this is to reach out to your lender and get pre-qualified for a loan early in the homebuying process. Do not wait to get yourself qualified for a loan on the day you submit your offer. If you put off getting Pre-Qualified in this market and rush it and only submit a pre-approval letter last minute, then you are more likely to find your offer being passed over by the Seller for a stronger offer. A simple rushed pre-approval letter may have worked in the past, but it will not hold much weight with a Seller in this market- especially if you end up in a bidding war. We recommend going through the process and getting fully Pre-Qualified for your loan up front. It can make the difference on the Seller going with your offer vs accepting another offer.  Only 44% of today's prospective homebuyers are planning to apply or get Pre-Qualified up front, so be sure to take this step so you stand out from the crowd. It shows sellers you're a serious Buyer when your a Pre-Qualified buyer, with as large a deposit as you can comfortably submit. This will give you a competitive edge if you enter into a bidding war. The Key difference with Pre-Qualified vs Pre-Approved is that it takes the lender some time. The Buyers income, assets and credit must be verified by the lender vs. a last-minute Pre-approval letter which is really only a quick credit check and the Buyer answering a few employment and income questions over the phone without income/assets getting verified by the lender. It's a big difference when comparing offers in a multiple offer situation. The Listing Agent will know the key differences and inform the Sellers on which Pre-Qualification letter is a stronger choice.
Be Ready to Move Quickly
According to the Realtors Confidence Index, published monthly by the National Association of Realtors (NAR), the average property being sold today is receiving more than three offers and is only on the market for a few weeks. These are both results of today's competitive market, showing how important it is to stay agile and vigilant in your search. As soon as you find the right home for your needs, be prepared to work with your agent to submit an offer as quickly as possible. It is key to have everything in place ready to go, deposits, Pre-Qualification Letter and work with an agent that can prepare and submit E-documents that can be signed by you anywhere and then quickly sent to Sellers Agent for E-signatures.
Make a Fair Offer
It's only natural to want the best deal you can get on a home. However, there is no low balling in this market if you want to get the Sellers to consider your offer. Freddie Mac also warns that submitting an offer that's too low can lead sellers to doubt how serious you are as a buyer. Don't submit an offer that will be tossed out as soon as it's received. The expertise your agent brings to this part of the process will help you stay competitive:
"Your agent will work with you to make an informed offer based on the market value of the home, the condition of the home and recent home sale prices in the area."
Be a Flexible Negotiator
After submitting an offer, the seller may accept it, reject it, or counter it with their own changes. In a competitive market, it's important to stay nimble throughout the negotiation process. Your position can be strengthened with an offer that includes flexible move-in dates, a higher price, or minimal contingencies (conditions you set that the seller must meet for the purchase to be finalized). To make your offer more attractive to Sellers it helps to cut down your loan approval time 21 to 30 days tops. This can be done by getting Pre-Qualified up front and linking your Bank and Employment docs to your lenders portal for quicker processing. There are, however, certain contingencies you don't want to forego. Freddie Mac explains:
"Resist the temptation to waive the inspection contingency, especially in a hot market or if the home is being sold 'as-is', which means the seller won't pay for repairs. Without an inspection contingency, you could be stuck with a contract on a house you can't afford to fix."
Another option if the Seller has given Buyers a date when any and all offers will be reviewed, and if there is enough time, then you could inspect the property prior to making offer. If the inspection report comes back acceptable to you, then you would be able to drop the inspection continency. The fewer contingency you can make in your offer increases your chances of getting your offer accepted.
Bottom Line
Today's competitive Real Estate market makes it more important than ever to make your first offer a strong one. For your offer to be successful your Real Estate Agent will help you craft the best possible offer in order for it to rise to the top and ultimately get accepted by the Seller.
---