4 Reasons to Sell your Home in this Market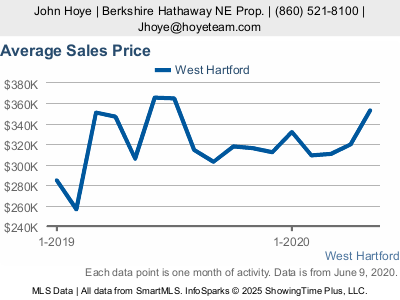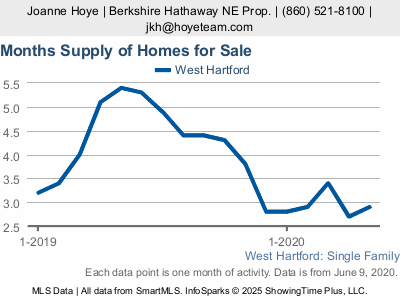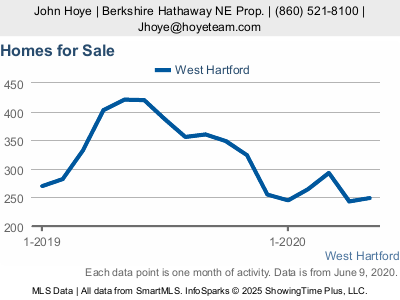 Thinking of Selling? 
A Note to West Hartford Home Owners:  4 Reasons to Sell your Home Now!
A lot of our clients have been asking us about today's market. The simple answer is that right now, it's a strong Seller's Market, so if you have been wondering about when to put your house on the market, we suggest you use this situation to your advantage, and list your home now.   While the reasons for selling are numerous and unique to your situation, if you have any reservations about listing in this market, here are 4 reasons things to consider in the plus column:
# 1  Inventory is Low! Concerns around Covid-19 and the economic uncertainty surrounding it has resulted in Sellers holding back in large numbers over the past several months, which created the lowest inventory West Hartford has seen in years.  Naturally, there was a necessary lag in listings and showings during lockdown, but since then Sellers have been slow in bouncing back.
# 2 Buyers are Eager! As businesses slowly re-open and people become more comfortable about the new safety precautions in place, the Market has become as robust as any Spring Market, showing the kind of eagerness among Buyers we usually see in February, March, and April.  And whereas activity usually tends to wane a bit as we go into the warmer summer months, this market instead has shown no signs of slowing down. The Buyers are here, back in large numbers since late April.  They got the message and jumped back in, but Sellers have not been meeting their demand.
#3 Low Supply + High Demand = Increased Market Value:  As shown in the Home Supply Chart above, and for reasons discussed in #1, inventory is, again, very low and in response we've seen a rise in market value.  West Hartford homes that are move-in-ready take multiple offers within weeks, days, or even hours.  The low inventory has made Buyers eager, and they're finding that in order to be successful in finding a home, they have to present strong offers, and there's little room for low ball offers or offers with lots of conditions.  At the end of the day, our Sellers are finding they have multiple strong offers on the table from which to choose.
 #4 Mortgage Rates are Low:   At under 3%, Mortgage rates are at all-time lows, which has not only added to Buyer's motivation to re-enter the market, but is also allowing them to pay more, thus further increasing market values. Lower rates make homes more affordable.  In many cases, Buyers are making offers that reflect the top of their budget in order to secure the home they want.
So I can't overstate this:  if you have been thinking at all about selling, now is the time!  Give The Hoye Home Team a call, and we'll be happy to get to work on a Comparative Market Analysis, and give you all the information you need to get all the advantages a strong Seller's Market can offer.  Call us today!
---